Opera was alive and online throughout Europe, and beyond!
Opera was alive and online throughout Europe, and beyond!
The now traditional European Opera Days took place between 8 and 10 May with 101 opera companies in 23 countries celebrating opera in all its diversity.
This year's theme – opera alive and online – translated into the most creative events alongside the well-loved guided tours and open houses. The launch of The Opera Platform (www.theoperaplatform.eu), offering free access to full opera performances, extracts and behind the scenes peaks, reinforced the message, and it is a pleasure to say that opera was very present and easily accessible for all.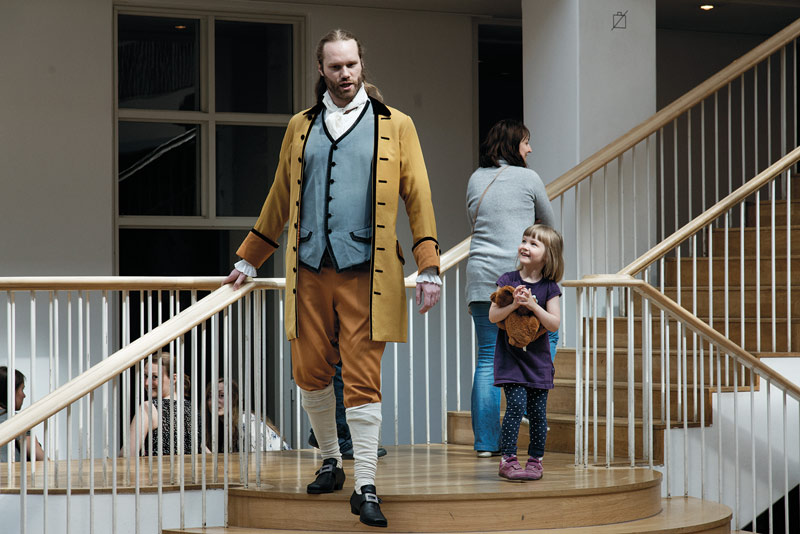 This year's European Opera Days activities ranged from the free streaming of GöteborgsOperan's Hänsel und Gretel to Opera de Oviedo's opera emoticon competition; from Opéra royal de Wallonie's Discover your voice workshop to Perm Opera and Ballet Theatre's guided tours from the pit to the ballet rehearsal room; from Teatro Regio di Parma's Verdi! puppet show at Palazzetto Eucherio Sanvitale to Badisches Staatstheater Karlsruhe's Opernball. In France, over 100.000 people were invited into 29 opera theatres.
The next European Opera Days will take place on 7-8 May 2016. It will be the tenth edition of this great PR exercise for opera. The theme will be announced in the early autumn.